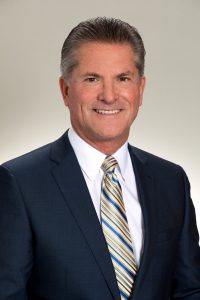 Stewart Williams has more than 30 years of experience as a trial lawyer. He has tried over 100 jury trials through Florida. He has obtained several jury verdicts in excess of a million dollars, which are recognized by his membership in the Million and Multi- Million Dollar Advocates Forum. He is fluent in Spanish. Stewart began his legal career in 1982 as an assistant Public Defender in Miami. There he gained significant trial experience in the felony division where he tried 16 jury trials before joining a well-known civil trial law firm in 1985. As a civil trial lawyer he represented some of the country's largest corporations and insurance companies in the defense of personal injury and wrongful death case arising from auto and truck accidents, medical and hospital negligence and defective products.
In 1985 Stewart gained national notoriety in the representation of three families whose children had been sexually abused at a South Miami day care center. The case was chronicled in the book "Unspeakable Acts" by Jan Hollingsworth¬¬¬. After two weeks of jury selection involving more than 400 jurors, the cases were settled for a confidential amount. Thereafter, Stewart continued his career representing injured victims of negligence and the families who lost their loved ones to someone's negligence or intentional wrongdoing.
Stewart was also the trial lawyer and one of the and appellate lawyers in the case of Dorsey v. Reider, 138 So2d 860 (Fla.2014) In Dorsey, Stewart obtained a $1.57 million dollar verdict in less than one hour of jury deliberations. The case was dismissed on appeal by the Third District Court of Appeal. Stewart petitioned and obtained discretionary review by the Florida Supreme Court. There he convinced the Supreme Court that the appellate court misapplied Florida Law. The Florida Supreme Court agreed and reinstated the verdict for his client. The Dorsey decision is widely cited in cases involving the creation of the "foreseeable zone of risk" by a defendant.
Stewart is a Diplomate of the prestigious American Board of Trial Advocates and served as President of the Miami Chapter in 2011. He has been recognized as a "Legal Elite" by Florida Trend Magazine and in 2003 the South Florida Legal Guide recognized him as being in the "top 1%" of personal injury lawyers in South Florida. Stewart is a member of the Million and Multi- Million Dollar Advocates Forum, and has held the highest rating, "AV Preeminent" ranking him at the highest level of professional excellence for over 20 years. Stewart has also been named "Super Lawyer" since 2017.
Stewart has been an active member of the Florida Bar having served on the Grievance Committee and the Florida Rules of Procedure Committee. His service has earned him the Meritorious Service Award by the Florida Bar. He has also served as a Director of the Miami Dade County Bar Association, Legal Services of Greater Miami as a member of the Miami Dade County Independent Review Panel.
A lifelong resident of Miami, Stewart attended the University of South Carolina and Florida International University where he obtained his B.S degree in 1979. He obtained his law degree from California Western School of Law in 1982. He was admitted to the Florida Bar in 1982. Stewart is an avid boater and spends his leisure time boating and spearfishing in South Florida and the Bahamas.